The PPE Program, in collaboration with the Department of Philosophy, the Department of Political Science, and the Department of Economics, offers two undergraduate degree programs: a major and a minor in PPE. In addition to faculty and resources of the PPE Program, students have full access to the three core departments of the program, as well as many affiliated departments across campus. The PPE degrees are structured to support the following educational goals:

Provide students with a comprehensive analysis of some of the most important social, ethical, economic, and political problems that our contemporary societies face
Train students to become independent thinkers with the ability to make decisions that are not only economically sound but also socially, ethically, and politically informed
Provide students with a unique set of skills that arises from actively engaging in the social sciences and related fields combined with philosophical reflection
Offer a highly interdisciplinary learning experience that advances teamwork skills and combines classroom teaching with independent research
Offer a balance of foundational skills and applied knowledge that is essential to solve real-world problems comprehensively and sustainably in an interdependent globalized world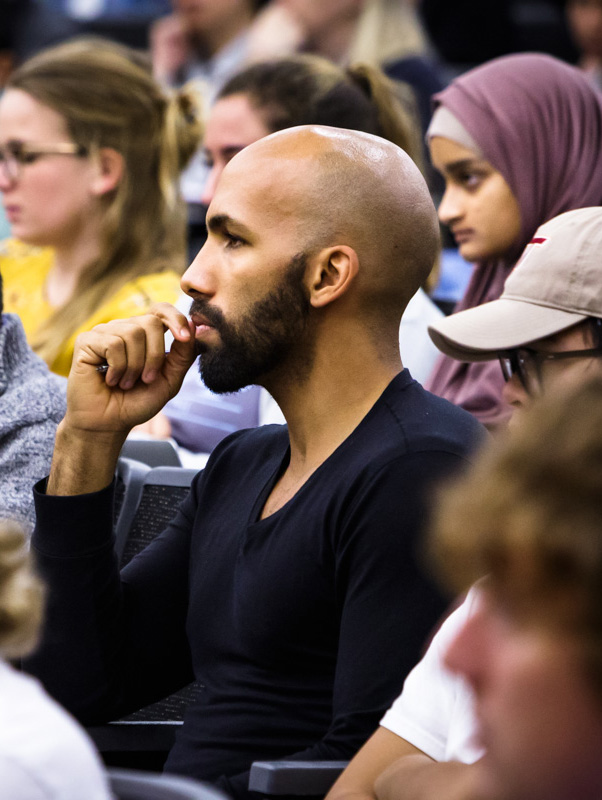 Provide guidance and opportunities for students to prepare optimally for the job market, in particular through career advice, study abroad, internships, externships, networking, and other experiential learning opportunities
Offer students an innovative learning environment in which they can grow individually and collectively to become reflective, culturally informed, and engaged global citizens who take seriously their social responsibilities (Ut Prosim)
The PPE major and minor provide an excellent, and often essential, foundation and complement for many other degree offerings at Virginia Tech, in particular in the fields of philosophy, political science, economics, public and international affairs, business, engineering, geography, agricultural and applied economics, fish and wildlife conservation, and forest resources and environmental conservation. The PPE degrees allow students in such fields, and other fields that, in some form, engage with topics and/or analyses that entail social, ethical, political, and economic dimensions, to deepen, expand, and complement their knowledge and skills.
Past research paper topics include:
Economic Globalization and Multilateral Governance
Protecting the Sharing Economy and Its Intrinsic Social Benefits
Cash for Kindness: The True Costs of a Legal Kidney Market
Fossil Fuels and Their Effect on the Future of Our Environment
Analyzing Sustainable Development and Intergenerational Justice
What the Frack? A Case against Hydraulic Fracturing and Its Detrimental Effects
Economic Autonomy: Africa's Key to Developmental Success
---
PPE Major
The PPE Major allows students to study systematically some of the most important social, ethical, economic, and political problems that our contemporary societies face. It offers a highly interdisciplinary curriculum (45 credit hours) with distinct learning outcomes centered on an undergraduate research project.
The central integration courses of the degree are the PPE Gateway Course and the PPE Capstone Course. The former integrates the quantitative techniques, conceptual tools, and core principles of philosophy, political science, and economics. The latter allows students to work on an advanced research project of their choice at the intersection of philosophy, politics, and economics and its application to the real world.
Here is a (i) general description of the PPE Major, (ii) sample plan of study, and the (iii) official Checksheet of the PPE Major. Here is a VT News story about the PPE Major at Virginia Tech.
---
PPE Pathways Minor
The PPE Pathways Minor trains students to apply knowledge in the humanities and social sciences to related fields, and thus to examine the world from multiple perspectives and integrate knowledge across disciplines.
The PPE Pathways Minor requires 18 credit hours to be obtained from the PPE Gateway Course, the PPE Capstone Course, and four elective courses that include one applied area course.
Here is (i) the official Checksheet of the PPE Pathways Minor, (ii) flyer, (iii) and a more detailed description of the Pathways components of the minor on the website of the Office for General Education. You may also watch this brief video for a brief overview of the PPE Pathways Minor.