PPE Speaker Series
The PPE Speaker Series provides an opportunity for students to apply concepts from the classroom to the real world. Not only do these guest speakers allow students to practice argumentation, abstract thinking, and applying classroom topics to other situations; more importantly they push students to expand their thoughts and step outside of their intellectual comfort zone. PPE student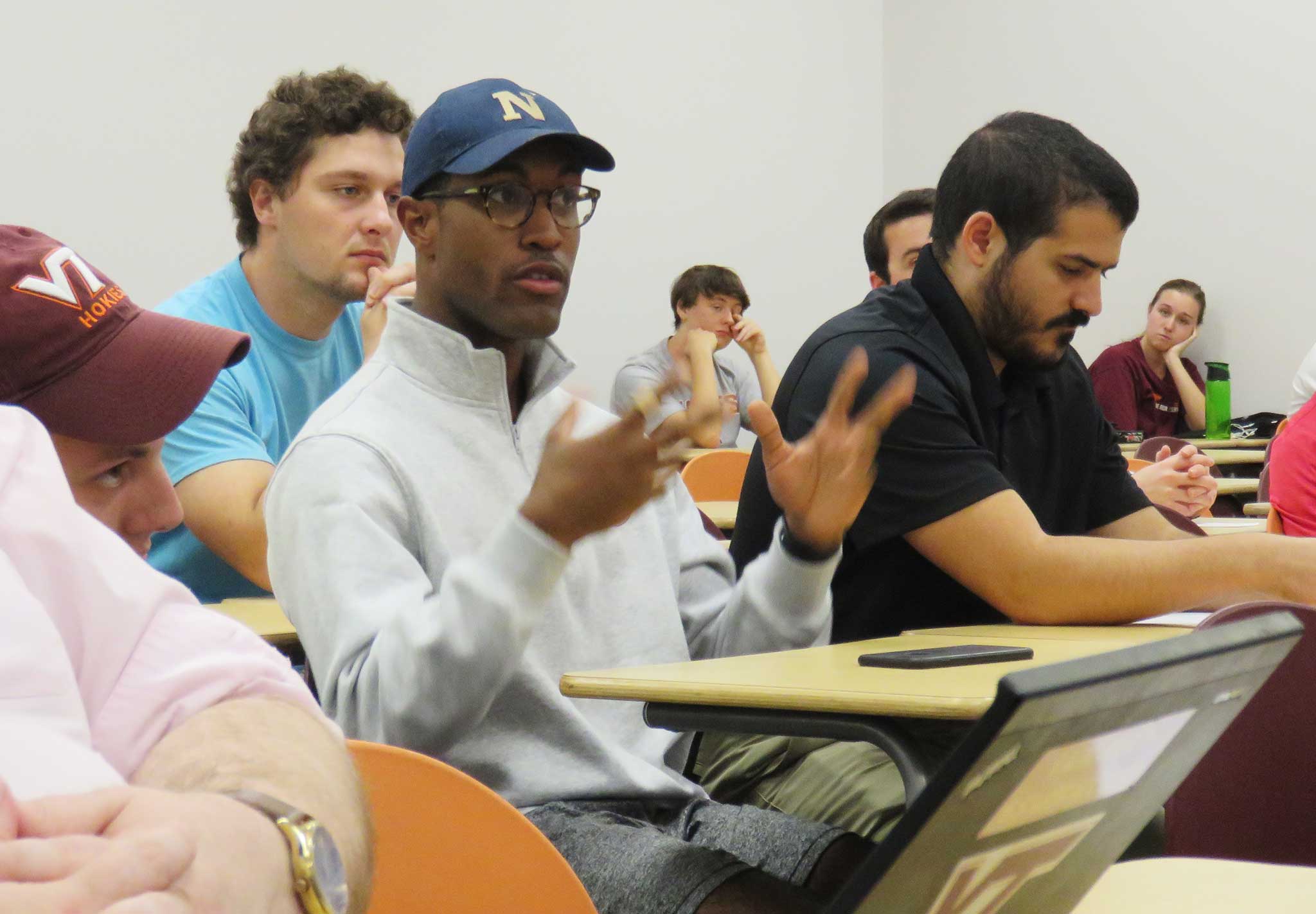 The PPE Program offers a public speaker series that is integral to its degree programs. Each academic year, several guest speakers are invited to present their most recent work to PPE students and faculty at Virginia Tech as well as to the general public. PPE students have the opportunity to go for lunch or dinner with the guest speakers and thereby develop their academic and professional skills as well as have opportunities to network. Please see here for past PPE speakers.
The PPE Speaker Series is a stand out element of the PPE Program. After studying the original content, to then have speakers come in and present on topics with which we could grapple and ask questions about was something that I found highly stimulating and a great experience. PPE student
The PPE Speaker Series was very fun, educational, and interactive. The talks were very well-presented and interesting, and the speakers demonstrated even further knowledge of their expertise and the way it connects with other ideas in the Q&A sessions. PPE student
---
PPE Distinguished Public Lecture
The PPE Program offers an annual public lecture that is presented by a distinguished scholar of international reputation whose research carries significant social relevance and cuts across the disciplinary boundaries of philosophy, political science, and economics. The goal of the Distinguished Public Lecture is to foster dialogue among faculty, students, and the general public about important social problems. Please see here for past PPE Distinguished Public Lectures.